Port Valley
So [the component DEMO] is here!
---
Hi.
Over the last few months I took some decisions that basically changed the core of the game. For good. I think. (…and hope.)
But that also meant the original Demo was no longer a good representation of the game, and that's why, well… That's why I made it again.
Forget about the old Demo. That NEVER happened. And say hi to [the competent DEMO].
A demo with MORE content, NEW plot elements, IMPROVED visuals, and a much (trust me), MUCH better performance.

CHANGES
- Plot and Gameplay -
3 MAIN CHARACTERS instead of 1. That's 3 points of view of Port Valley's Election Day!*
New puzzles. Same old frustration!
New characters and an extended plot.
The inventory is now always visible. (YOU WIN OK?)
* This will only affect the full game. The Demo ONLY covers part of the Delivery Guy Plot. (It's still a demo, don't be greedy.)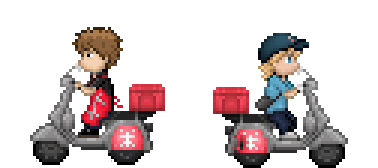 (Two of the three playable characters.)
- Graphics and Sound -
ALL backgrounds and character designs have been improved or directly re-drawn.
MANY new animations and visual effects. (Who laughs now, Pi*ar.)
New menu interfaces (They don't suck anymore!)
New tracks and sound effects.
BEFORE >
AFTER >
(More screenshots later.)
- Performance and Optimization -
And this is the big one.
No more random FPS drops. The game is now graphically undemanding and could run on a potato.
Loading times reduced from 5-7 seconds to… basically non existent!
Videos no longer cause problems with low-spec systems.
Demo size reduced from 345mb to 70mb. That's a 20% of the original size. THAT MEANS I DID MY PART.
- Contact and Useful Links -
- Screenshot Time -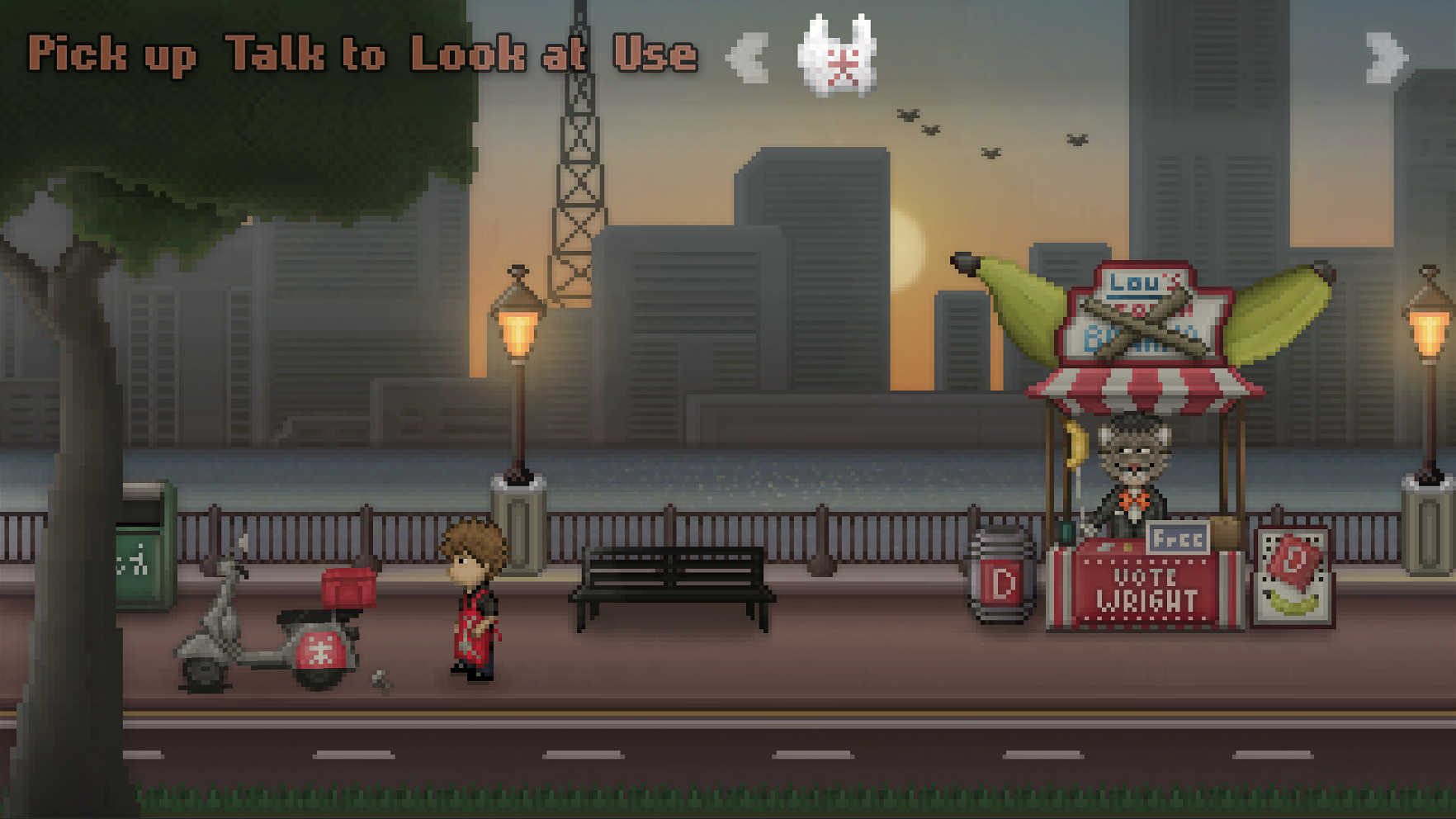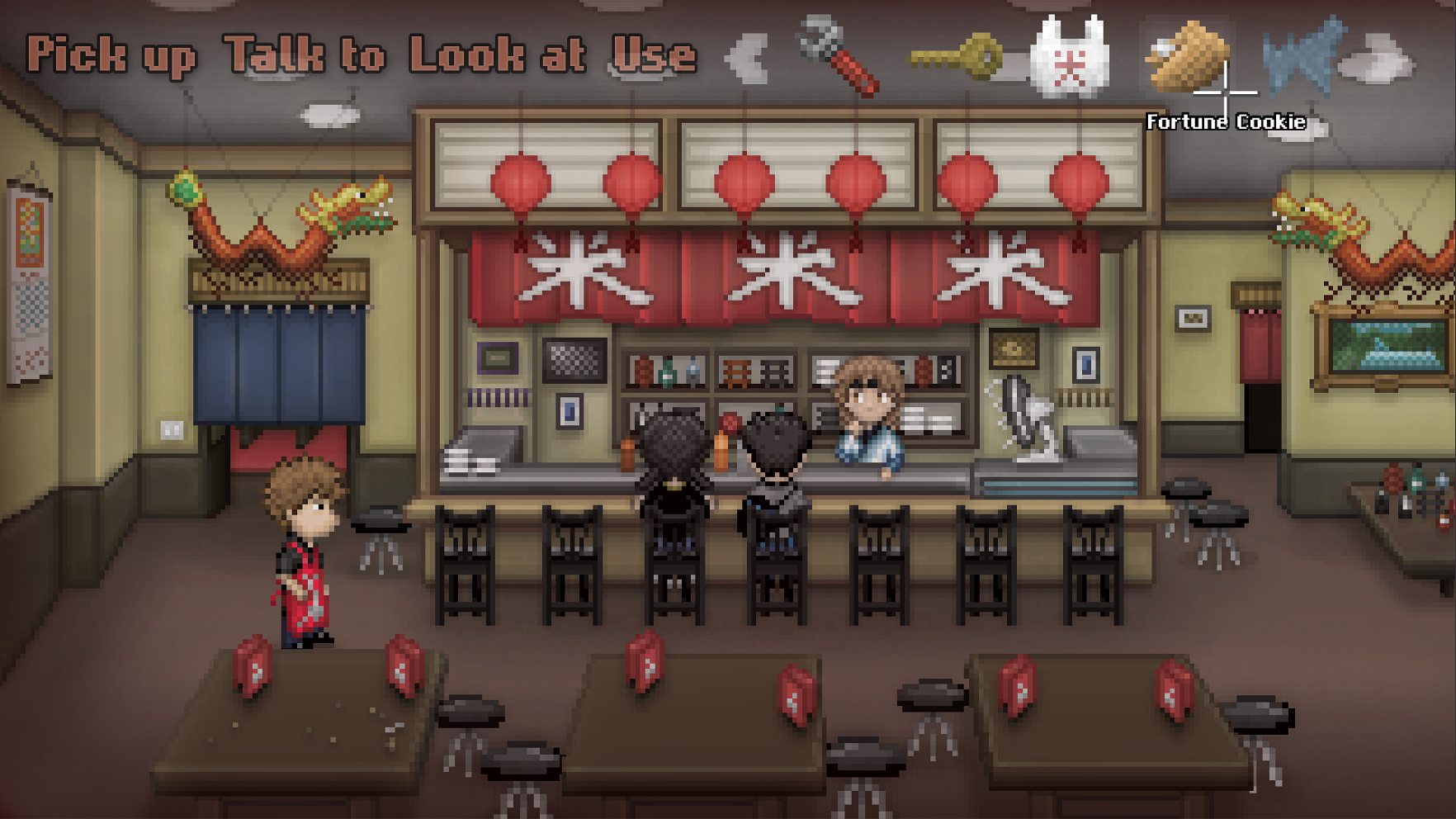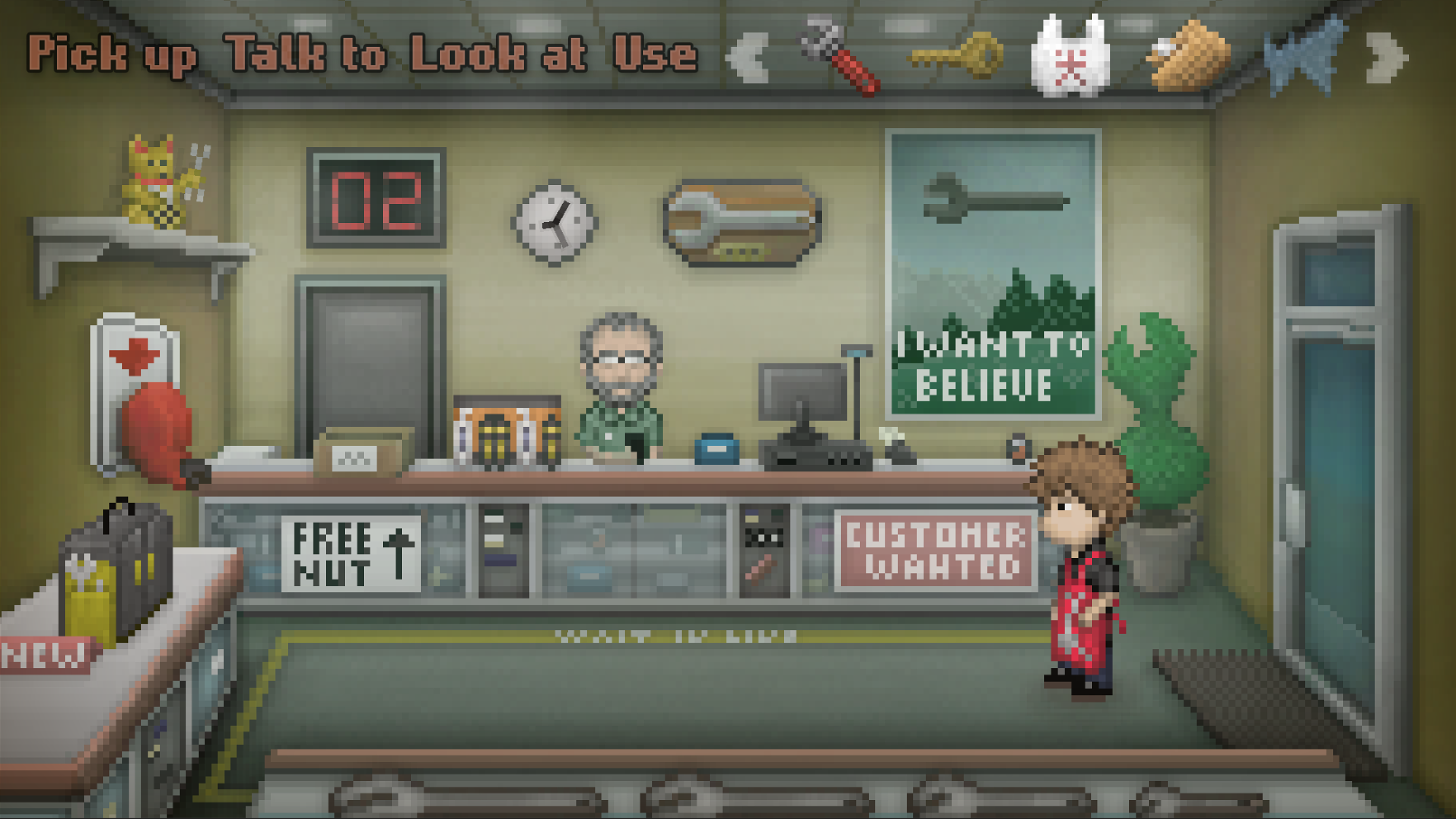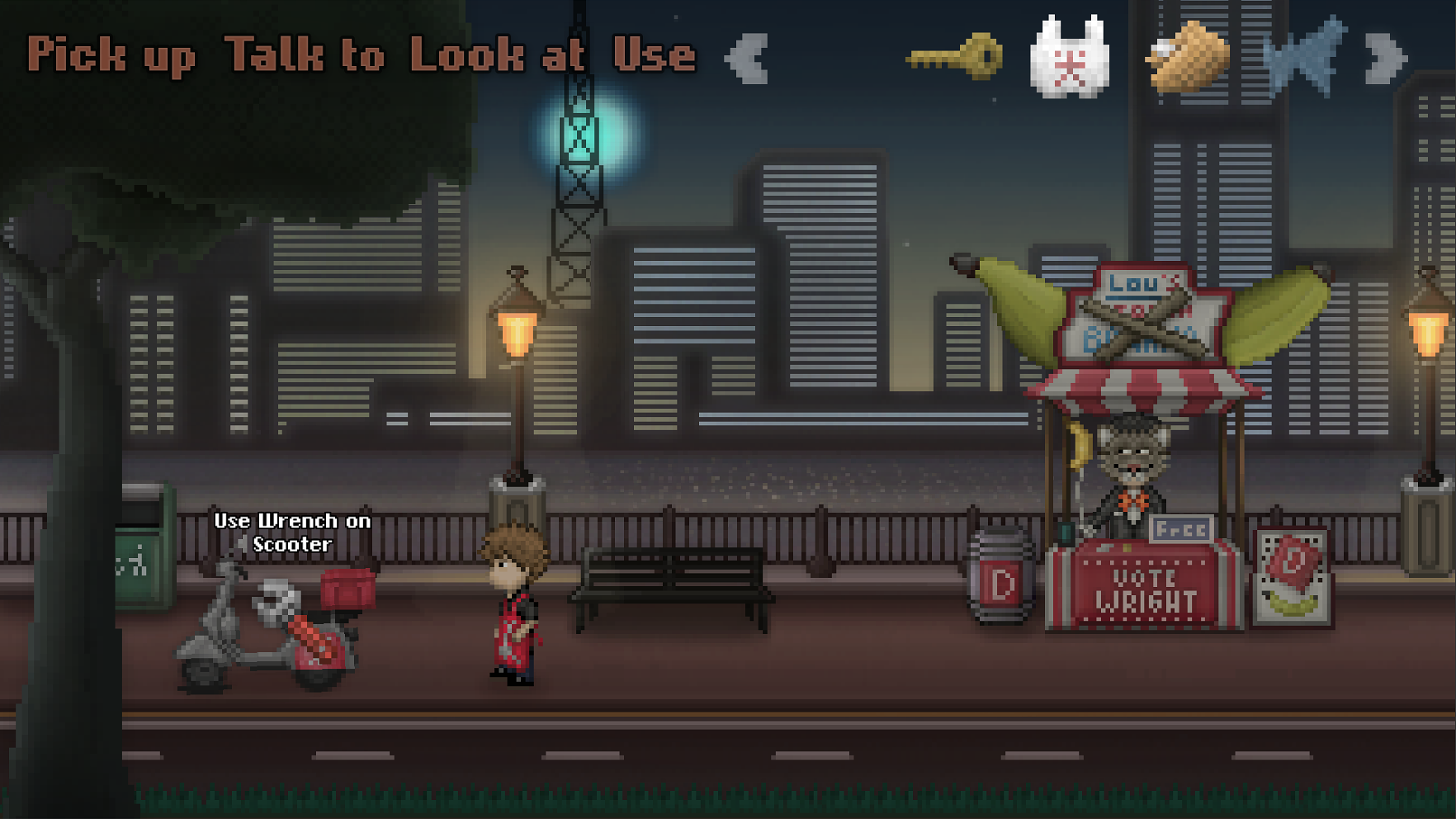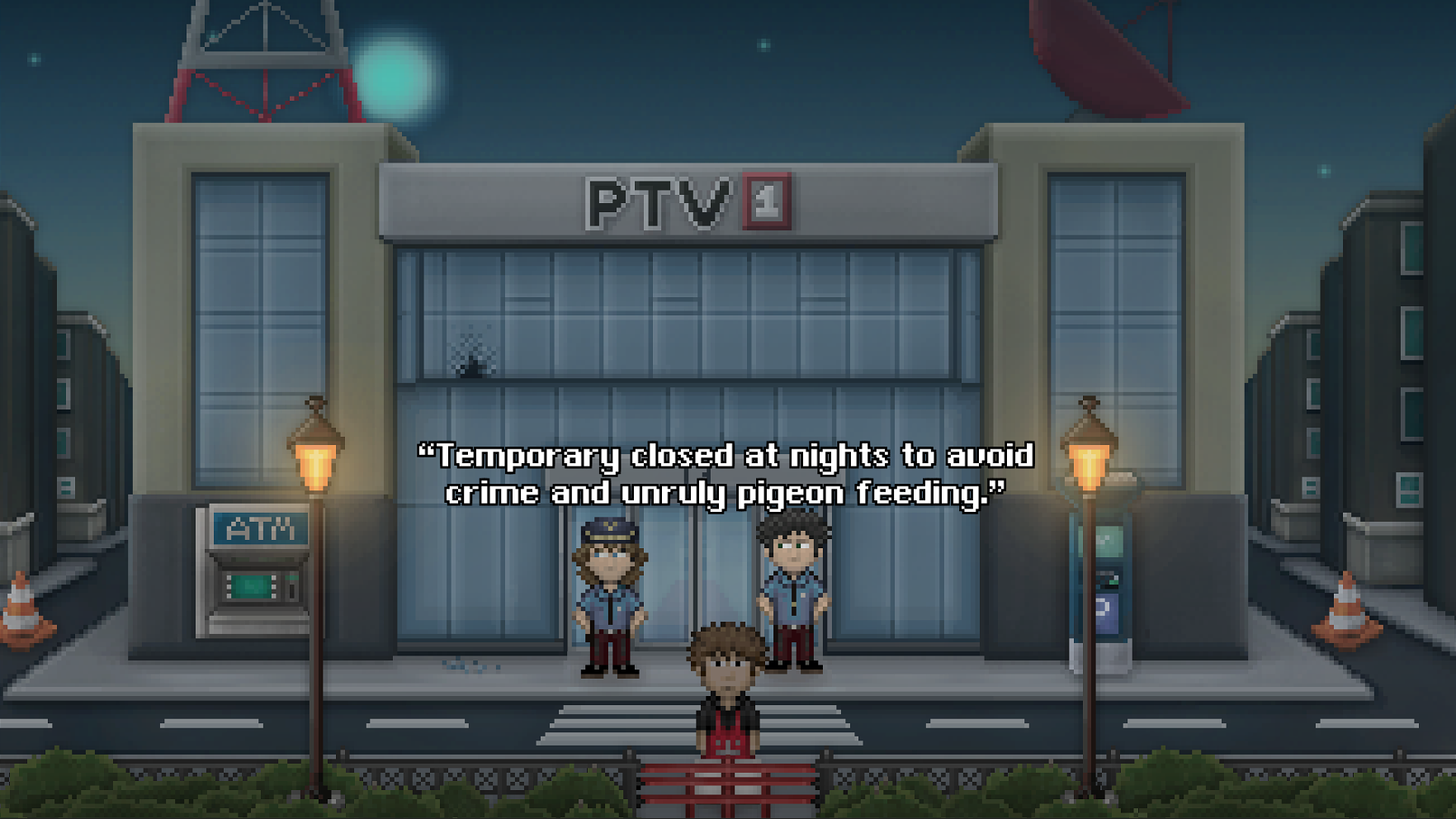 And I guess that's all.

Nah, here's another gif:
Files
Port Valley [the competent DEMO-Mac].zip
49 MB
Mar 08, 2019
Port Valley [the competent DEMO-Win].zip
45 MB
Mar 08, 2019